A BI dashboard is a powerful presentation and decision-making tool. Visualizing your performance allows for in-depth analysis and quick action.
Take control of your business data and carry out your company's strategic plans.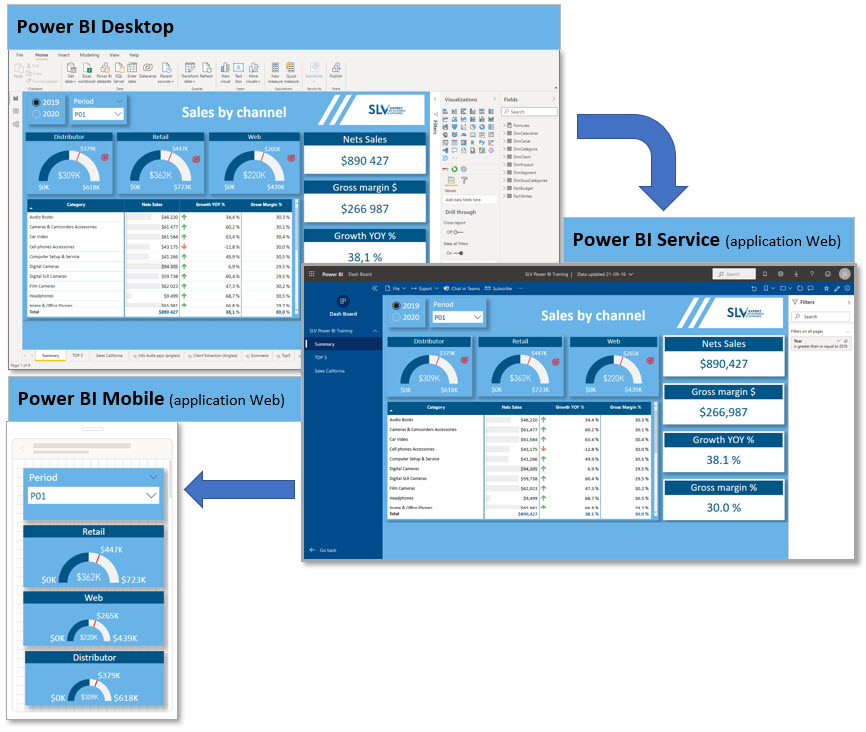 Power BI dynamic dashboard example
Click on the different elements to see the results
Accompaniement
Being accompanied by an expert, who recommends best practices and can intervene as needed is a guarantee of success.
Creation
The expert can intervene at all stages, data loading, transformations, creation of calculation measures, visual designs, security and publication.
Training
Thanks to our training facilities, we can train you to be a champion, autonomous and efficient.
Proof of concept
Start well by bringing together the objectives, performance indicators, and data, an effective and structuring preliminary analysis.
The team of developers and technical support know all the inner workings of Microsoft Power BI.
A team of experienced experts who have mastery of technology, business management and who knows how to make your business data speak.
Time bank
The purchase of an hourly bank gives access to a range of services offered by the technical support team.