Microsoft 365 users can embed thousands of royalty-free images, icons, illustrations, and videos into their files. The good news is that Microsoft developers will be adding more and more content in the coming months.
Under the Insert tab, select Pictures, then Stock images.
Select one or more items from Images, Icons, Cutout People, Stickers, Videos (PPT only), or Illustrations.
Tip: Customize your search using the search box at the top of any collection to find the images you want.
Select Insert.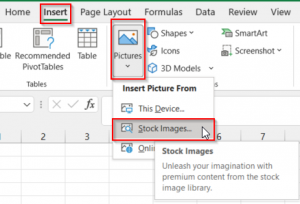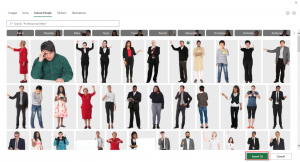 Once inserted, it is possible to modify these objects. By right-clicking on an image, you must then select the option "Format picture"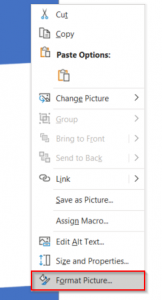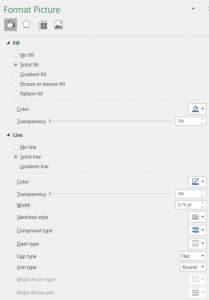 You will then have access to the "Format Picture" menu which will allow you to modify the characteristics of the image or the shape, such as size, shape, dimensions, colors, etc.
Align images
It is possible to align images with each other, which helps organize them well in a document. You will then have to select all the images to align and go to the Picture Format ribbon. Under the Arrange section, you will find the Align option.