It is always with renewed pleasure that the members of the SLV Expert team come together to do activities.
This time, the place of our festivities was Mont-Tremblant. The 13 guests were received at the chic Westin Resort & Spa. The weekend started well; after dinner, the team gathered in Stéphane's suite to chat over a few bottles of wine.
On Saturday morning, after a good brunch, a few activities were organized. One of the day's funny moments was the international super mini-golf tournament The Giant. Since there were prizes for the 2 best teams, the competitive spirit was raised and our group of accounting analysts and programmers payed attention to the opponents' spreadsheets. The inevitable happened; the first 2 tied teams generated a lot of discussion to break the tie. Bravo to the champion Stéphanie who teamed up with Stéphane, followed by Marie-France and Linda.
In the afternoon, our supposedly serious group went back to childhood, all of them having received tickets to do several mountain side descents at the Mont-Tremblant luge skyline. I sympathize with the security officials who have tried everything to enforce a semblance of discipline.

The dinner took place at the forge Mont-Tremblant restaurant, the carnivore group took the opportunity to refuel. At dessert time, a custom cake had been made without Stéphane's knowledge to celebrate SLV's 15th anniversary. This gesture initiated by Sylvie visibly moved him.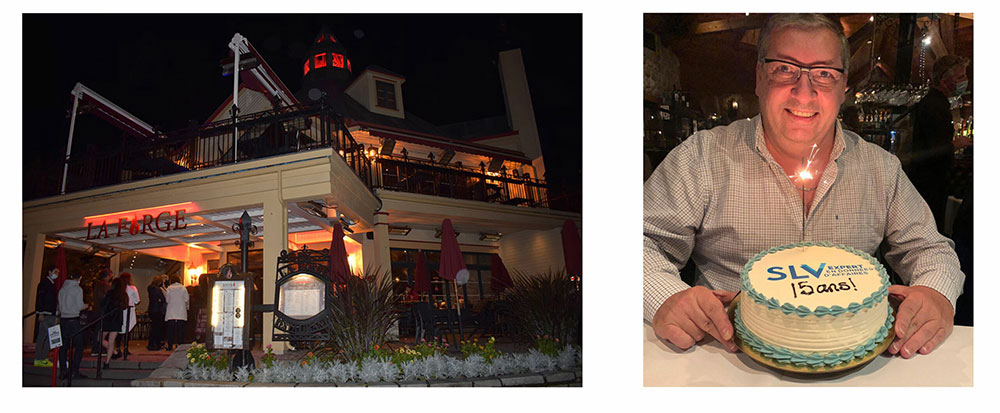 To end the day, the team had reservations for Tonga Lumina, a beautiful evening forest walk up the mountain with sound and visual effects.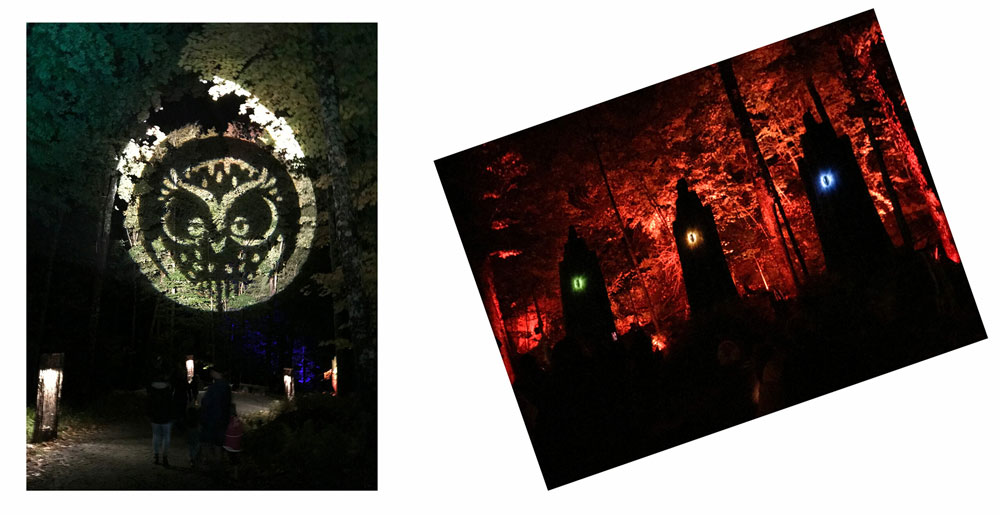 Sunday, after brunch at the Westin, the team gently split into smaller groups; some took the opportunity to get some fresh air, others made an appointment to stock up on sugar at the chocolate factory.
Next get together; Christmas dinner which will precede 2 weeks of vacation for all.